General / Multi-Issue Sites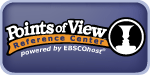 EBSCOHost POINTS OF VIEW REFERENCE CENTER - Another research source for students presenting opinions from multiple sides of current controversial issues. Essays provide questions and materials for further thought and study and are accompanied by thousands of supporting articles from political and social publications. If you're using this resource at home, you'll have to enter your library card barcode to begin.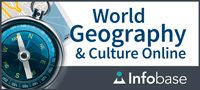 FACTS ON FILE WORLD GEOGRAPHY AND CULTURE ONLINE - A global approach to the study of countries, places, peoples, and geography concepts and skills. Select a country and click on 'Country News' in the left-hand menu to find out about current events in that country. If you're using this resource at home, you'll have to enter your library card barcode to begin.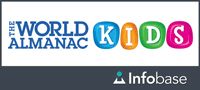 World Almanac for Kids - Resources for homework, reports, and projects in a fun format from a trusted source. The TAKE A STAND section (in TOPICS, listed under LANGUAGE ARTS) includes tips on how to prepare for a debate, plus pro & con arguments on a number of issues kids care about, such as climate change, animal rights, homework, school uniforms, social media, gun control, and others; written for students in 4th - 8th grade. If you're using this resource at home, you'll have to enter your library card barcode to begin.
NOTE: The sites listed below are generally suitable for

high school and above, unless otherwise noted

.

AP Fact Check - When a public figure says something questionable, this page from the Associated Press investigates it and offer the facts. In addition, the page debunks false online stories, and presents a weekly roundup of untrue headlines that have been shared widely on social media. See also FactCheck.org, which includes a page on Internet Rumors (Annenberg Public Policy Center), Politifact Truth-O-Meter (St. Petersburg [FL] Times / Congressional Quarterly), Poynter Fact-Checking (Poynter Institute for Media Studies), and CNN Politics Fact Check VIDEO. Misinformation and Disinformation briefly defines Misinformation, Disinformation and Fake News (California State University San Marcos). See also 7 Types of Mis- and Disinformation (University of Michigan), Disinformation FAQ NEW! (New Jersey Office of Homeland Security and Preparedness), and Propaganda, Misinformation and Disinformation (Johns Hopkins University). See also Fake News links, below.

Debates - See Hot Topics, below.

DPLA Publications NEW! - Free downloadable ebooks (in EPUB format) on recent events, including the January 6th Committee hearings, 2022 U.S. Supreme Court decision that overturned the 1973 Roe v. Wade decision, COVID-19 pandemic, impeachments of President Donald J. Trump, the Mueller Report (investigation into Russian interference in the 2016 Presidential Election), and others. (Digital Public Library of America)

Facing History and Ourselves - Resources for teachers and students that connect current events with historical background. Covers topics such as Democracy & Civic Engagement, Racism, Antisemitism, Genocide, Global Migration & Immigration, Human & Civil Rights, and more (Facing History and Ourselves UPDATED LINK!; non-profit organization)

Fake News UPDATED LINK! VIDEO - A 3-minute video guide to identifying and avoiding fake news stories (2016, FlackCheck.org; video hosted on YouTube). Fake News: Let's Check a Claim (Indiana University), and The CRAAP Test can help you learn to evaluate news & information sources so you can separate fact from fiction (California State University). Learning to lie: AI tools create disinformation NEW! explains how new artificial intelligence tools like ChatGPT can be used to create propaganda and disinformation (2023, The Associated Press). Deepfakes gives a brief overview, and an in-depth report, on deceptive videos, photos, or audio recordings that seem real but have been manipulated with artificial intelligence technologies (2020, U.S. Government Accountability Office); see also Deepfakes: Can You Spot a Phony Video? NEW! VIDEO (2019, KQED), What deepfakes are and how they may be dangerous VIDEO (2020, CNBC), and Synthetic media: The real trouble with deepfakes (2020, Knowable Magazine). Social Media Bots Overview [Link opens a PDF] explains what social media bots are and how they work; the related War on Pineapple: Understanding Foreign Interference in 5 Steps [Link opens a PDF] infographic takes a tongue-in-cheek look at how foreign adversaries conduct malign information operations to inflame hot button issues in the United States (Cybersecurity & Infrastructure Security Agency, U.S. Department of Homeland Security). Watch the short video, Why Do Our Brains Love Fake News? VIDEO to learn about the brain's 'confirmation bias' which can cause us to believe false or incorrect information (2017, KQED Education). See links on EVALUATING WEBSITES for related information. See also FACT CHECK links, above, and Scientific Misinformation. For historical perspectives on this problem, see Fake News Isn't New (2107, New York Public Library), Fit to Print AUDIO (2018, BackStory Radio), and The Antidemocratic Origins of Fake News (We're History; article by historian Jeremy C. Young).

Foreign Policy Explainers - These overviews explain a wide variety of current political and economic issues. You can browse resources by broad topic (economics, health, defense, human rights, etc.). There are also several podcast series AUDIO (Council on Foreign Relations, an independent, nonpartisan membership organization, think tank, and publisher). See also Carnegie Endowment for 'commentary and analysis addressing the most important foreign policy issues of the day and the regions they affect.' (Carnegie Endowment for International Peace, a private, nonpartisan, nonprofit organization).

Frontline VIDEO - Online documentaries and related background materials explore and illuminate 'the tough, controversial, and complex issues that shape our times.' Includes video and audio podcasts. (PBS; site includes advertisements)

Good News: Reasons to be Cheerful - Need a break from bad news? 'Part magazine, part therapy session, part blueprint for a better world... [Reasons to be Cheerful] stories reveal that there are, in fact, a surprising number of reasons to feel cheerful (founded by artist and musician David Byrne; part of Byrne's non-profit organization, Arbutus). Findhelp Films NEW! VIDEO 'shares inspiring stories of people who are working to improve their communities' (videos hosted on YouTube). See also Good News Network (site includes advertisements) and One Good Thing (2021, AP News; site includes advertisements).

Hot Topics - Links to information on controversial issues from abortion to voting. Click on a topic, choose a tab (such as Political Aspects or Social Aspects), then go to Selected Web sites; books & other resources may be available only to St. Ambrose students (2022 - 2023, St. Ambrose University). ProCon.org offers pro, con, and related information on more than 50 controversial issues from gun control and death penalty to illegal immigration and alternative energy (a nonprofit nonpartisan public charity). C-SPAN Classroom Deliberations offers videos, background materials, and lesson plans that concisely present the leading positions related to current issues before Congress; includes lesson plans. See also Points of View Reference Center and World Almanac for Kids.

Knowable Magazine - Explores the real-world significance of scholarly work across a wide variety of fields, covering Health & Disease, Living World, Physical World, Society, Food & Environment, Technology, and The Mind. 'Through in-depth features, explainers, articles, essays, interviews, infographics, slideshows, and comics, Knowable Magazine presents insights from research to a broader audience.' (Annual Reviews, a non-profit publisher)

New York Times Learning Network - Materials on current events for students and teachers; grade level varies. Includes quizzes, lesson plans, word of the day, student opinion, and more (site includes advertisements). Choices: Teaching with the News VIDEO provides a variety of materials to help high school students and teachers explore the policy issues behind the news headlines of the day (Brown University). PBS NewsHour Extra VIDEO also offers current events learning materials for students and teachers, grades 7-12. KidsPost [KidsPost ended publication 2/23] has news stories, games & puzzles, and fun activities for kids (Washington Post; site includes advertisements). Current Events from Holt McDougal features short articles on current and historical events & issues, with links to related information, plus daily headlines, 'Today in History' and other features; for grades 6 - 12 (Houghton Mifflin Harcourt Publishing Company). Time for Kids VIDEO offers news stories in separate sections for grades K-1, 2, 3-4, and 5-6; click on the number next to the Time for Kids banner to choose grade level (Time Magazine). See also Hot Topics, and Fake News, above, and ProPublica and related links, below.

Places in the News: CIA World Fact Book - Up-to-date info on all countries, including history, environment, government, economy, people, military & security, transnational issues, and more. Also provides maps, flags, and photos for all ages; text and data for high school and up (U.S. Central Intelligence Agency). BBC Country Profiles [NOTE: DO NOT PRESS 'GO' BUTTON after choosing a country from the drop-down menus - the page will load automatically.] AUDIO VIDEO 'provide an instant guide to history, politics and economic background of countries and territories, and background on key institutions' (British Broadcasting System; site includes advertisements). Login to FACTS ON FILE: WORLD GEOGRAPHY & CULTURE for more learning materials on countries, places, peoples, and geography. See our Homework Links: STATES & COUNTRIES page for more links, including links for younger students.

Pros & Cons - See Hot Topics, above.

ProPublica - Investigave reports on a variety of current issues such as immigration, economy, civil rights, environment, and more (Independent non-profit organization). Project Censored AUDIO reports annually on the Top 25 Most Censored Stories, important news stories which corporate media have ignored, misrepresented, or censored; also includes articles on related issues (Sonoma State University). APM Reports: Investigations offers non-partisan, independent investigative reporting on 'issues that are often shrouded from public view'. See also IRE Investigative Reporting Award Winners (Investigative Reporters and Editors Inc.).

Public Agenda Reports - Public opinion research exploring the views and values of the American public on current issues such as partisan politics, education, energy, health care, economy, immigration, and others (a non-partisan public opinion research and education group).

Reporters Without Borders - Monitors attacks on freedom of information worldwide, including traditional journalism, internet censorship, & new media. (Non-profit, non-governmental organization)

Thomson Reuters Foundation News: Context UPDATED LINK! - News and analysis that explores how critical issues and events affect ordinary people, society and the environment. Content is anchored around three of the most significant and interdependent issues of our time: climate change, the impact of technology on society, and inclusive economies. (Thomson Reuters Foundation).
Individual Current Events Topics
In addition to the general resources listed above, you may find additional helpful links on the following pages:
Advertising & Consumer Issues - See Homework Links: Consumer Education.
Climate Change - See Homework Links: Weather & Disasters - Global Climate Change.
Crime & Criminal Justice - See Homework Links: Social Studies - Criminal Justice links.
Cultural Diversity, Minorities & Women - See Homework Links: Ethnic Groups/Multicultural.
Disasters (Natural & Manmade) - See Homework Links: Weather & Disasters.
Drug Abuse - See Homework Links: Health & Fitness - Drug Abuse and TeenZone Health Clinic.
Eating Disorders - See Homework Links: Health & Fitness - Eating Disorders and TeenZone Health Clinic.
Elections - See Homework Links: Government & Politics.
Energy - See Homework Links: Science - Energy Facts links.
Environmental Issues - See Homework Links: Ecology & Wildlife and Homework Links: Weather & Disasters - Global Climate Change.
Globalization - See Homework Links: Social Studies - Globalization links.
Native Americans & other Indigenous Peoples - See Homework Links: Indian Tribes / Native Peoples .
Politics - See Homework Links: Government & Politics.
Poverty & Economic Inequality - See Homework Links: Social Studies - Poverty links.
Science & Technology - See Homework Links: Science & Math and Homework Links: Computers.
Social Issues - See Homework Links: Social Studies.
Suicide & Mental Health - See Homework Links: Health & Fitness, TeenZone Health Clinic, and TeenZone Crisis Center.