Birth of the Internet VIDEO INTERACTIVE - This interactive timeline explores the development of the internet from the 1960s through the 2000s, with text and video. High school and up (National Science Foundation). See also History of the Web (World Wide Web Foundation; non-profit organization) and, for more details, A Brief History of the Internet (Internet Society; non-profit organization). For the history of computers, see Computer History Timeline and related links, below.
Code.org: Learn Code - A library of online tutorials and activities that teach computer coding. Each resource includes a brief description,, and lists the device(s) required and appropriate age group. Includes tutorials for beginners, JavaScript tutorials, 'unplugged' computer science, tutorial apps for phones and tablets, tutorials in other programming languages, and making your own apps or games; all ages (Code.org; non-profit organization). Scratch INTERACTIVE is a free program you can download to your Windows or Mac computer to create your own interactive stories, animations, games, music, and art. You can also share your creations on the website. 'Scratch is intended especially for 8- to 16-year-olds, but younger children can work on Scratch projects with their parents or older siblings, and college students use Scratch in some introductory computer science classes.' Includes tours and video tutorials (MIT Media Lab). The tutorial Scratch: Programming for Budding Computer Scientists provides additional instruction for older students (by David J. Malan, Harvard University). Coding Tools for Adults and Older Teens lists several online courses and tools to help you learn how to write code; high school and up (2014; Doug Baldwin, Piscataway Public Library).
Computational Fairy Tales - Computer science concepts as told through fairy tales. Includes over 70 stories written for a variety of audiences, from those with absolutely no programming experience to those with significant computer science backgrounds (By Jeremy Kubica, a Software Engineer at Google). Computer Science Unplugged VIDEO is 'a collection of free learning activities that teach Computer Science through engaging games and puzzles that use cards, string, crayons and lots of running around.' Topics covered include data, algorithms, procedures, cryptography, and more. Each Unplugged activity is available to download in PDF format, with full instructions and worksheets; primarily for ages 5 - 12. For related materials, see CS Unplugged: Computer Science Without a Computer (University of Canterbury, NZ).
Computer History Timeline - A history of the development of computers, from 1939 to the present, with pictures; you can browse by year or by category. There's also a related collection of online exhibits UPDATED LINK! including This Day in Computer History, a history of the 19th century Babbage Engine, plus computer advertising brochures for good historical pictures going back to the 1950s. (Computer History Museum). For more on computer history, see Computer History FAQ (San Diego Computer Museum). For additional photos related to computer history, see Silicon Valley History images (Santa Clara University). For the history of the internet and World Wide Web, see Birth of the Internet and related links, above.
Computer Science: A Guide to Web Resources [NOTE: Most of these resources are freely available; however, some are available only to the University at Albany community] - For advanced students, this site offers links on a variety of online resources relating to computer science, including dictionaries, journals, programming languages, and much more (2018, State University of NY).
Crash Course: Computer Science VIDEO - An online video series explaining the math and science that make computers work. (Produced in collaboration with PBS Digital Studios and hosted on YouTube; site includes advertisements)
Free Online Dictionary of Computing [NOTE: Each dictionary entry includes the date it was last revised. Some definitions have been updated recently, others have not been updated since the 1990s] [CAUTION: This site includes links to Wikipedia articles and pre-formed Google searches] - 'A searchable dictionary of acronyms, jargon, programming languages, tools, architecture, operating systems, networking, theory, conventions, standards, mathematics, telecoms, electronics, institutions, companies, projects, products, history, in fact anything to do with computing.' (Editor: Denis Howe, Imperial College, UK; site includes advertisements)
KidInfo: Computers - Selected links to help with your PC or Mac, plus other recommended computer sites; for middle school students. (By Linda Guterba, a middle school computer teacher; personal / site includes advertisements)
Pew Research Internet Project - Studies on the impact of the internet on families, communities, work and home, daily life, education, health care, and civic and political life. High school and up. (Pew Charitable Trusts)
Useful Websites: Computers & Technology - Our selection of the best websites on computers, the internet, software, security, and home electronics. (South Plainfield Public Library)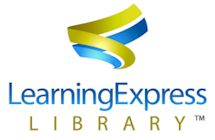 Learning Express Library™ Computer Skills Center - Tutorials on the most popular computer software, including Microsoft Office programs, Adobe Illustrator & Photoshop, and Windows (XP through 10) operating systems, as well as video courses to help beginners learn to use a computer and the internet. (From LearningExpress, LLC.) [PLEASE NOTE: To access the resources of this database, you must register for a personal account, providing your name and email address, and creating a password.]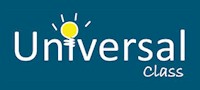 Universal Class - Free online non-credit courses for your personal enrichment, accessible 24/7 via the Internet! Computer courses include computer basics, Windows 7 through 10, Microsoft Office 2007 through 2013, Mac OS, social media, Quickbooks & Quicken, Adobe software, PC repair, HTML, CSS, SQL, javascript, and much more! You will have up to 6 months to finish each course, and each course has a real instructor you can communicate with by email! [PLEASE NOTE: To sign up for classes, you'll need to register on the site and choose a username & password for your account.] (From Recorded Books)

GCF Learn Free Online Tutorials VIDEO - Self-paced tech tutorials covering computer basics, Internet basics, e-mail skills, and social media (Facebook, Twitter, etc.), as well as Microsoft Office, versions 2003 through 2016 (Word, PowerPoint, Excel, Access) and Windows, versions 98, XP, 7, 8, & 10. Now offers free mobile apps for learning MS Office (and more) from your mobile device! (Goodwill Community Foundation)
For many additional computer tutorials and how-to sites, see our
Useful Websites: COMPUTERS & TECHNOLOGY page.
Coding, Programming, and other Computer Science topics - See Code.org: Learn Code and Computational Fairy Tales, above.
Computer Basics - 'Do you wonder what people mean when they say the Cloud, Windows, Blackberry, Lion, etc.? Perhaps you would just like to know more about how computers work? Computer Basics has all the basic concepts covered.' The same site offers many additional Computer Tutorials, including Internet & eMail Basics, Social Media, Windows, Apple/Mac, Linux, Microsoft Office, and more. (GCFLearnFree.org, Goodwill Community Foundation, Inc.)
Digital Media Tutorials - Online tutorials in reporting, video, audio, photography, web development, mashups, social media and more. (2014 - 2019, University of California; site includes advertisements).
Keyboarding Games for Kids INTERACTIVE [NOTE: Some games were not working when checked 12/18.] - It's easier to use a computer if you know how to type. This site has free typing games and lessons to build your typing (and spelling) skills; for grades K-8. Site may be slow to load (Learning Games for Kids, sponsored by Time4Learning, an online home education program; site includes advertisements). For young kids, see also Dance Mat Typing (British Broadcasting Corporation). High school students, see Good Typing & related links.
Programming, Coding, and other Computer Science topics - See Code.org: Learn Code and Computational Fairy Tales, above.
For many additional computer tutorials and how-to sites, see our
Useful Websites: COMPUTERS & TECHNOLOGY page.
Evaluating Websites [Link opens a PDF] - How do you know if the information you see on a website is true and up-to-date? This page provides some basic tips on how to find out (Multnomah County Library). For a more in-depth tutorial, see Judging Online Information UPDATED LINK!, and follow up with Evaluate a Webpage Practice UPDATED LINK! INTERACTIVE (GCF LearnFree). MediaWise NEW! VIDEO offers fact-checking videos showing what you can do to figure what's real and what's not online (Poynter Institute; hosted on YouTube). Crash Course: Navigating Digital Information NEW! is a a related channel. Authenticating Information helps you sharpen your critical thinking skills in finding, recognizing and sharing quality info online (MediaSmarts, Canada). See also What's Wrong with Wikipedia? (Harvard University), Fact Check, Fake News, and evaluating print sources.
Facebook - See Social Networking Privacy: How to be Safe, Secure and Social, below.
Media Smarts Educational Games - A collection of online computer games that introduce kids to key ideas in media and digital literacy, such as privacy, online predators, fact-checking, marketing, and more; ages 5 and up. (MediaSmarts, Canada)
NetSmartz Kids & NetSmartz Teens & Tweens VIDEO INTERACTIVE - Videos, games, activity cards, and presentations that help you learn how to be safer online and offline (National Center for Missing & Exploited Children®). See Computers and Technology: Protecting Yourself & Your Family for links to many additional resources. Cyberbullying: What Kids Can Do and What Teens Can Do suggests things you can do to keep yourself and the kids you know safe from bullying. See also What is Cyberbullying. (U.S. Department of Health & Human Services)
Passwords: Your Password is All Wrong - Experts now consider long passphrases, rather than words made up from random characters, to be the most secure. This article explains why, and offers additional suggestions for online security (2017, Privacy Rights Clearinghouse).
Social Networking Privacy: How to be Safe, Secure and Social - Information about the advantages and disadvantages of using social networks, what kind of information may be safe to post and how to protect it, as well as who is able to access different types of information posted to these networks. For high school and up (2019, Privacy Rights Clearinghouse). See also Share with Care VIDEO and Sharing Information: A Day in Your Life VIDEO; for all ages (Federal Trade Commission et al.).
Virtual Training Suite - A set of free tutorials to help college students develop Internet research skills for specific academic subjects. The tutorials were written by a team of UK university lecturers and librarians.
Wikipedia - See Evaluating Websites, above.
These South Plainfield Public Library web directories have links to great sites for kids and teens:
HOMEWORK LINKS, KIDSTUFF: Homework Help & KIDSTUFF: Fun Stuff, and TEEN ZONE