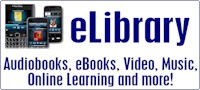 If you are logged in to the internet on a library computer, no further login is required to connect to databases - just click on any of the database links provided below for direct access to that database.
If you are connecting via your your home, office or school computer, database access is also available through the links provided below. When you click on a link, you will be prompted to enter your login information, which may include your name, library barcode number (the 14-digit number on your library card), and PIN (your default PIN is the last four digits of the phone number you gave us when you registered for a library card). If you are using your own wireless laptop or device inside the library, you will also be prompted for login information. YOUR WEB BROWSER MUST BE SET TO ACCEPT COOKIES. If your browser is set to accept cookies, you will only have to login once to use any of the databases until your login expires.
PLEASE NOTE: Some databases may not work in older browsers.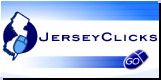 Please note: Due to statewide budget cuts, one-step searching with JerseyClicks is no longer available. However, JerseyClicks still provides searching for individual state-funded databases.
Please note the following changes to South Plainfield Public Library databases:
CHILTON AUTOMOTIVE SERVICE LIBRARY has been discontinued

due to insufficient use.

FACTS ON FILE: AMERICAN WOMEN'S HISTORY is no longer available as a separate database.

Its content has been moved to Facts on File: American History Online. See also Salem History.
ONLINE DATABASES by Subject
---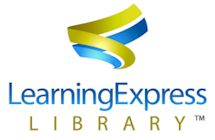 Learning Express Library™ (includes Job & Career Accelerator and Computer Skills Center): With Job & Career Accelerator's innovative job-hunting system, you can explore detailed information on over 1,000 different occupations, match your interests & skills with the career that's best for you, search up-to-the-minute local & national job postings, create professional resumes & cover letters, practice interviewing skills, get invaluable tips & advice every step of the way, and conveniently organize & track your job-search progress all in one place! The Computer Skills Center offers tutorials on the most popular computer software, including Microsoft Office programs, Adobe Illustrator & Photoshop, and Windows (XP through 10) operating systems, as well as video courses to help beginners learn to use a computer and the internet. Click here for SYSTEM REQUIREMENTS. (From LearningExpress, LLC.) [PLEASE NOTE: To access the resources of this database, you must register for a personal account, providing your name and email address, and creating a password.]
---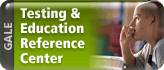 Testing & Education Reference Center: Taking a college entrance or licensing exam? Looking for a college or graduate school? Need help finding scholarships? Use this database to search thousands of college and graduate school entries, identify scholarships, take practice tests, and use test prep eBooks. From Gale.
---
Chilton Automotive Service Library has been discontinued due to insufficient use.
---

Law Depot for Libraries UPDATED LINK!: 'Lawyers can charge you hundreds of dollars per hour to assist you in creating documents. Why not save your money for actual legal advice and create the documents yourself? LawDepot™ is the leading publisher of do-it-yourself legal documents and templates - with over 10 years experience. We have drafted over one million contracts and have helped our clients save half a billion dollars in legal fees.' (From Recorded Books)
---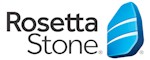 Rosetta Stone Language Learning: The proven immersion method of language learning that more than 20,000 schools have trusted for over 20 years. The award-winning interactive approach has been used by millions of learners around the world and now is accessible in the library - or anywhere, anytime. [NOTE: If you are accessing Rosetta Stone from OUTSIDE THE LIBRARY, please use JerseyClicks.]
---

Signing Savvy: Signing Savvy is a sign language dictionary containing several thousand high-resolution videos of American Sign Language (ASL) signs, fingerspelled words, and other common signs used within the United States and Canada. Signing Savvy also allows you to build custom wordlists and share them with others, create virtual flash cards and quizzes, print signs, build sign phrases, and much more! (From Recorded Books) NOTE: New users will have to set up a personal username and password by clicking on 'New User? Sign Up!' in the upper left corner of the page.
---

Transparent Language Online (formerly Byki): 'Web-based Language Learning that's easy, fast, and effective! Transparent Language Online is packed full of pronunciation, speech, grammar, writing, and vocabulary building lessons for over 80 languages, including ESL. Featuring top-of-the-line coursework combined with extensive social media resources, Transparent Language Online is the most complete language-learning system available to library patrons.' Also includes access to the mobile apps for iPhone and Android devices for language learning on the go! (From Recorded Books) NOTE: New users will have to set up a personal username and password by clicking on the blue 'Sign Up' button.
---

Universal Class: Free online non-credit courses for your personal enrichment. Courses are accessible 24/7 via the Internet, and are offered in a wide variety of subjects, including business, computers, cooking, crafts & hobbies, do-it-yourself, health, history, home & garden, office skills, parenting & family, personal care, psychology, real estate, self-help, religious & spiritual studies, web development, writing, and more. You will have up to 6 months to finish each course, and each course has a real instructor you can communicate with by email! (From Recorded Books) NOTE: Once you have registered on the site, you can go directly to the Login page.
---

Ancestry Library Edition: A new genealogy research tool that provides library patrons instant access to a wide range of resources for genealogical and historical research, including records from the U.S. Census; military records; court, land and probate records; vital and church records; directories; petitions for naturalization; passenger lists and more!
---

Heritage Quest Online Genealogy: A genealogy research tool you can use at home or in the library. Heritage Quest offers access to over 20,000 family and local histories, U.S. Federal Census records, 1790-1930, thousands of genealogy and local history periodicals, bank records, and more.
---

Proquest Newspapers UPDATED LINK!: Full-text searchable database for the Home News Tribune, Courier-News, Asbury Park Press, Daily Record (Morristown), Courier Post (Cherry Hill), and Daily Journal (Vineland); most from 1999 to the present. NO LONGER INCLUDES THE NEW YORK TIMES.
---

Salem History: Searchable database that includes the complete content of printed reference sets from Salem Press, covering American History, Western Civilization / European History, Women's History, and World History.
---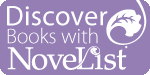 NoveList and NoveList K-8: Online readers' advisory tool that helps you find new books based on books you've read or topics in which you are interested. Part of EBSCOHost.
---

Facts on File Reference Databases: Login to Facts on File to access a diverse collection of reference databases including:
---

FACTS ON FILE: AMERICAN WOMEN'S HISTORY is no longer available as a separate database. Its content has been moved to Facts on File: American History Online. See also Salem History.
---

Reference USA Business Research Database UPDATED LINK! - Detailed, current directory information on more than 12 million U.S. Businesses, 102 million U.S. residents, 683,000 U.S. healthcare providers, 1 million Canadian businesses and 11 million Canadian residents. Available only through JerseyClicks; you'll need to enter your library card barcode number to begin.
---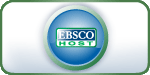 EBSCOHost Web: Full-text magazine & newspaper articles, in English, Spanish, German, & French, plus business, health, current events, and academic databases, homework resources for elementary and middle school research, and more. Many of the EBSCOHost databases are updated daily. You can logon to the main EBSCOHost Web page for access to all the databases, or logon to any of the individual databases listed below:

On the go? Now you can take EBSCOHost with you! Login to EBSCOHost with your Android, BlackBerry, Dell Axim, iPhone, or Palm 750 to access all the EBSCOHost databases! EBSCOhost automatically recognizes that you are a mobile device user and displays the correct version. Click here for EBSCOHost Mobile FAQ.
Click here for a Flash tutorial.
---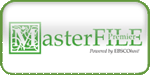 MasterFILE Elite - Covering virtually every subject area of general interest, MasterFILE Premier provides full text for nearly 1,750 general reference publications dating as far back as 1975. Also includes nearly 500 full text reference books, full text from over 80,000 biographies, more than 100,000 full text primary source documents, and an Image Collection of more than 400,000 photos, maps and flags. Updated daily.
Newspaper Source Plus has been discontinued. Use Proquest Newspaper Search or South Plainfield Newspapers: Digital Archive instead (New Jersey newspapers only).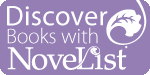 NoveList and NoveList K-8: Online readers' advisory tool that helps you find new books based on books you've read or topics in which you are interested. Part of EBSCOHost.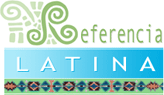 Referencia Latina: Buscar en Español - Buscar una variedad de fuentes, incluyendo 49,000 entradas enciclopédicas, 50,000 imágenes, 2,500 informes de salud, un diccionario Español-Inglés y el texto completo de más de 100 libros de consulta y decenas de revistas de interés general. (A comprehensive, user-friendly Spanish-language database. Referencia Latina offers content from a variety of sources including 49,000 encyclopedia entries; 50,000 images; 2,500 health reports; a Spanish-English dictionary and full text for over 100 reference books and dozens of general interest magazines in a broad array of subject areas.)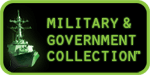 Military & Government Collection - Designed to offer current news pertaining to all branches of the military and government, this database offers a thorough collection of periodicals, academic journals, and other content pertinent to the increasing needs of those sites. The Military & Government Collection provides cover-to-cover full text for nearly 300 journals and periodicals and indexing and abstracts for more than 400 titles.
---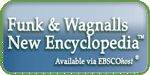 Funk & Wagnalls New World Encyclopedia - Over 25,000 encyclopedic entries covering a variety of subject areas.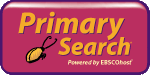 Primary Search (Elementary School) - Full text for nearly 70 popular, magazines for elementary school research.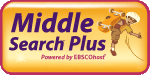 Middle Search Plus (Middle & Jr. High School) - Full text for 140 popular magazines for middle and jr. high school research, plus biographies, primary source documents, and an Image Collection of photos, maps and flags.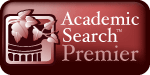 Academic Search Premier (College) - This multi-disciplinary database provides full text for more than 4,500 journals, including full text for more than 3,700 peer-reviewed titles. PDF backfiles to 1975 or further are available for well over one hundred journals, and searchable cited references are provided for more than 1,000 titles.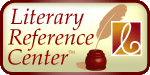 Literary Reference Center - Information on the most studied authors and their works from antiquity to the present day. Full-text from from over 1,000 books and monographs, major literary encyclopedias and reference works, hundreds of literary journals, and unique sources. Now includes Masterplots!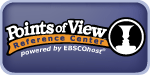 Points of View Reference Center - The Points of View Reference Center is designed to help in understanding the full scope of controversial subjects. High school and undergraduate students can use Points of View as a guide to debate, developing arguments, writing position papers, and for development of critical thinking skills. Each Points of View Essay includes a series of questions and additional material to generate further thought. Also included are thousands of supporting articles from the world's top political and societal publications.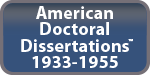 American Doctoral Dissertations, 1933 - 1955 - Provides electronic access to the only comprehensive record of dissertations accepted by American universities during that time period, the print index Doctoral Dissertations Accepted by American Universities. Containing twenty-two years of dissertation research and amounting to nearly 100,000 citations, it was created with the generous support of the H. W. Wilson Foundation and the Congregational Library & Archives in Boston.
European Views of the Americas: 1493 to 1750 - This new bibliographic database is a valuable index for libraries, scholars and individuals interested in European works that relate to the Americas. EBSCO Publishing, in cooperation with the John Carter Brown Library, has created this resource from European Americana: A Chronological Guide to Works Printed In Europe Relating to The Americas, 1493-1750, the authoritative bibliography that is well-known and respected by scholars worldwide. The database contains more than 32,000 entries and is a comprehensive guide to printed records about the Americas written in Europe before 1750.
---
Small Business Reference Center - Small Business Reference Center offers a wide variety of information on small business and entrepreneurial subject areas, common business types, a help and advice section, and provides information on how to create business plans that lead to successful funding. Includes a user-friendly interface, hundreds of full-text periodicals, reference books & business videos, state-specific resources, and more.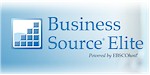 Business Source Elite - Full-text coverage for nearly 1,100 business periodicals, ranging from general magazines to trade publications and top management journals. This resource contains expanded PDF backfiles for more than 150 titles (back to 1985 or the first issue published for that journal).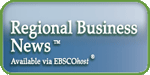 Regional Business News - A supplemental database for Business Source Elite. With daily updates, Regional Business News provides comprehensive full text for regional U.S. and Canadian business publications (including titles from Crain Communications). Regional Business News has full text for nearly 100 sources.
---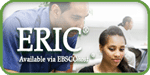 ERIC (The Educational Resource Information Center) - This professional resource for educators contains more than 1 million records and links to more than 300,000 full-text documents from ERIC.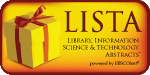 Library, Information Science & Technology Abstract (LISTA) - Indexes more than 500 core journals, more than 50 priority journals, and 125 selective journals; plus books, research reports and proceedings. Subject coverage includes librarianship, classification, cataloging, bibliometrics, online information retrieval, information management and more. Coverage in the database extends back as far as the mid-1960s.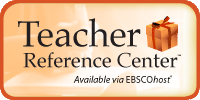 Teacher Reference Center - Indexing and abstracts for 280 education-related periodicals. Topics include: Assessment, Best Practices, Continuing Education, Current Pedagogical Research, Curriculum Development, Elementary Education, Higher Education, Instructional Media, Language Arts, Literacy Standards, School Administration, Science & Mathematics, and Teacher Education.
---
Health Source (Consumer Edition) has been discontinued. Use Facts on File Health Reference Center instead.
Salud en Español: Este producto ha sido descontinuado. Utilizar en lugar de Referencia Latina. This product has been discontinued. Use Referencia Latina instead.
---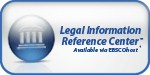 Legal Information Reference Center - With a user-friendly interface, Legal Information Reference Center provides access to thousands of state-specific legal forms and more than 250 full-text publications, with more content being added on a regular basis.
---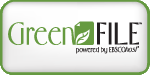 GreenFILE - A collection of scholarly, government and general-interest titles covering all aspects of human impact to the environment. Includes content on global warming, green building, pollution, sustainable agriculture, renewable energy, recycling, and more.
Science Reference Center has been discontinued. Use Facts on File Science Online instead.