REMEMBER: Websites providing legal information are intended to supplement, not substitute for, professional advice. Please consult an attorney about your legal concerns.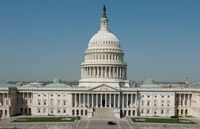 FIND YOUR ELECTED OFFICIALS - Enter your 9-digit zip code to get a list of your U.S. Senators and Representatives, as well as state Legislators, with addresses, phone & fax numbers for each. Does NOT include email addresses or website links (League of Women Voters). USA.gov's Government Agencies and Elected Officials provides contact information for federal, state, and local government agencies and elected officials.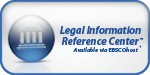 Legal Information Reference Center - With a user-friendly interface, Legal Information Reference Center provides access to thousands of state-specific legal forms and more than 250 full-text publications, with more content being added on a regular basis.
ABA Legal Resources for the Public - Legal information designed for non-lawyers, including practical guides to real estate, auto/vehicle, finance, family law, workplace law, health care, personal injury, and technology law, plus estate planning & real estate FAQs, resources for military families, a virtual legal advice clinic, and more. (American Bar Association)
Dictionary of Law Terms and Legal Definitions - A plain-English dictionary of legal words and phrases; arranged A to Z. (Nolo Press)
Finding Legal Help - Resources for finding lawyers in your state, including free legal assistance and resources for active-duty servicemembers & veterans. (American Bar Association)
Guide to Law Online - A comprehensive directory of law sites covering international, multinational, U.S. federal, and U.S. state & territorial laws (Law Library of Congress).
How to Research a Legal Problem: A Guide for Non-Lawyers - 'This guide is intended to help a person with a legal problem find legal rules that can resolve or prevent conflict.' (2014, American Association of Law Libraries)
Locating Lawyers - See Finding Legal Help, above.
Sunlight Foundation - Tools and resources for media and citizens working towards greater government transparency and accountability. Includes political fundraising data, blogs, and links to related resources. (A non-profit, nonpartisan organization)
Volunteer Opportunities - See our Volunteering links.
Women's Law - Easy-to-understand legal information and resources to women living with or escaping domestic violence or sexual assault. Inclused state-specific legal information for domestic violence and information on getting help in your community, as well as direct email assistance (non-profit organization). For additional resources on coping with domestic violence or sexual assault, see 911 for Women and related links.

To participate in the 2020 general election, you must be registered to vote in Middlesex County by Tuesday, October 13, 2020. Click here to register online.

Click here for all COVID-19 VOTING INFO & UPDATES.
For election information, including voter registration, primary dates, polling locations and more, see:
See the links below for more information about elections, candidates, and issues.
Ballotpedia, the Encyclopedia of American Politics - Enter your address to see which federal & state candidates (and what public questions) will appear on your ballot, with details on candidates' issue positions and other useful information. (Sponsored by the Lucy Burns Institute; nonpartisan, nonprofit organization)
League of Women Voters of N.J. - Nonpartisan guide to voting in New Jersey, including information on how to register and who is eligible, primary and election dates, upcoming election information, and more. See also New Jersey Citizen's Guide to Government and League of Women Voters of the U.S., which also hosts the Vote 411 election information site, and offers tips on How to Judge a Candidate.
N.J. Division of Elections - Includes past election results and information about important deadlines for upcoming elections. You can Download a Voter Registration Application NEW!, Register Online NEW!, Check Your Voter Registration Record NEW!, find your local polling place at Where to Vote in N.J., and use a variety of other resources for voters and for candidates. This site also offers links to current NJ Congressional and Legislative District Maps. (State of New Jersey)
NJ.com Election News - Coverage of state and local elections in New Jersey. See also My Central Jersey Politics.
Opensecrets.org - Search by a candidate's last name for detailed disclosure on their campaign funding. You can also enter a zip code, donor name, organization, keyword, or industry to retrieve a list of political contributions. Includes an online newsletter / blog which tracks contribution paybacks and aims 'to educate its readers and encourage them to examine the role of money in the U.S. political system.' (Center for Responsive Politics).
Project Vote Smart - Information about candidates' voting records and positions on key issues. Also includes candidate biographies, campaign finances, special interest group ratings, and voting records, where available. Now also includes information about the Federal Court System and State Supreme Courts.
USA.gov: Voting & Elections UPDATED LINK! - A federal government website where you can find out about voting on Election Day, voter ID requirements, and the election process.

USA.GOV: GOVERNMENT INFORMATION BY TOPIC - One-stop access to all online U.S. federal government resources: everything from researching at the Library of Congress or tracking a NASA mission, to buying stamps, checking local air quality, applying for student loans, calculating Social Security benefits, filing consumer complaints, comparing Medicare options, finding government grants, or bidding for government contracts - and much more. Also includes Contact Information for Federal, State, and Local Government Agencies and Elected Officials.

U.S. Government Publications - Free U.S. Government brochures and pamphlets on cars, computers, education, employment, family, food, health, housing, money, small business, travel, and more. You can read the publications online or order printed copies (there is a charge for some printed documents). Formerly Federal Citizen Information Center. For other official U.S. government publications including the Code of Federal Regulations, Congressional bills, hearings, & reports, Economic Indicators, Federal Register, U.S. Code, Federal Court opinions, U.S. Government Manual and many more, see Government Publishing Office Catalog.
Benefits.gov - If you need government benefits but aren't sure which ones are available to you, check this website. See also Grants.gov, GovLoans, and Government Benefits, Grants, and Loans. (U.S. government sites)
Challenge.gov - 'A collection of challenge and prize competitions where the U.S. government seeks innovative solutions from the public, bringing the best ideas and talent together to solve problems.' Includes hundreds of competitions covering a wide range of interests and require varying levels of skills and abilities. Substantial prize money is offered for some challenges! (U.S. General Services Administration)
Citizenship and Immigration - See our Information for New Americans page.
Congress.org MegaVote - Offers voters a quick way to keep track of recent & upcoming Congressional votes via email subscription (Part of CQ Roll Call; Publisher: Economist Group).
Employment Law - See our Employment Law, Health & Safety links.
Fact Checking - See Fact Checking & Fake News links.
Federal Budget Process - Briefly explains how the federal budget is created (Concord Coalition, 'a nationwide, non-partisan, grassroots organization,' founded by two former Senators and a former U.S. Secretary of Commerce). Congressional Budget Office Publications provide economic analyses on many current issues; arranged by subject.
Federal Jury Service: Information for Jurors VIDEO - Explains federal jury service, juror qualifications & exemptions, and more (Administrative Office of the U.S. Courts). See also 2015 Trial Juror Guide [Link opens a PDF] (2015, New Jersey State Bar Foundation).
Flags: Guide to Displaying the American Flag - A brief guide to the official rules on properly displaying the U.S. flag (USA.gov). For more information about flags, see our HOMEWORK LINKS: States & Countries.
Government Accountability: High Risk Programs VIDEO - 'Highlights major programs that are at high risk for waste, fraud, abuse mismanagement or in need of broad reform.' If you know of any person or company misusing federal funds, you can Report Fraud, Waste, Abuse and Mismanagement online, or by phone or email. (U.S. Government Accountability Office)
Government Publications / GPO - See U.S. Government Publications, above.
Homeland Security - See Ready.gov, below.
Jury Service - See Federal Jury Service and related links, above.
Post Office - See U.S. Postal Service.
Ready.gov - Advice for families and business on preparing for and dealing with emergencies, including natural disasters, technological & accidental hazards, and terrorist threats (U.S. Department of Homeland Security). For additional info on preparing for and dealing with emergencies, see our Disasters Webfinder.
Regulations.gov - Online access to U.S. government regulations from nearly 300 federal agencies. You can use this site to view proposed rules and other regulatory documents, submit a comment or read comments, sign up for e-mail alerts about a specific regulation, and more (USA.gov). Regulatory Resource Center explains how you can take an active part in the federal regulatory process (OMB Watch, nonprofit research and advocacy organization).
Selective Service System - Explains who must register for potential military service (draft), when and how to register, and related information. (Government site)
Social Security Administration - Use this website to request a Social Security number/card, compute your benefits, get the address of your local office, find out how to apply for benefits, and more. Includes information on disability, medicare, and Supplemental Security Income (SSI).
State Department Services - Forms and application information for visas and passports, plus travel publications and travel warnings, international business, international adoption, and other State Department services. (Government site)
U.S. Code - The most current official text of the laws of the United States. Browse by Title/topic, or search by keywords (United States House of Representatives). U.S. Constitution (Annotated) provides the full text of the Constitution, as well as historical background, commentary, and related resources (Congress.gov). See also Constitution of the United States (U.S. Senate) or The Constitution of the United States with Explanatory Notes [Link opens a PDF] (U.S. Department of State, adapted from the World Book Encyclopedia), and America's Founding Documents.
U.S. Courts - Official website for the U.S. federal court system, including the U.S. Supreme Court, U.S. Courts of Appeals, U.S. District Courts, and Bankruptcy Courts. Includes a court locator, news, FAQs, fees, forms & publications, and more. Supreme Court Nominations provides background information on current and recent nominees (Library of Congress). U.S. Judiciary Guide has links to federal courts & opinions (Law Library of Congress). See also Oyez Project (Northwestern University).
U.S. Legislative Branch: Congress.gov - Official website for U.S. federal legislative information. Includes current bills & legislation from 1973 to the present, The Congressional Record, and links to the U.S. House of Representatives & U.S. Senate websites and external sites, and more (Library of Congress). The Senate's Virtual Reference Desk serves as a clearinghouse of Senate information on the Web and guides to resources in libraries and archives.
U.S. Postal Service - Links to Post Office information.
Vital Documents - See Vital Records.
White House Online - Includes news and press statements, facts about the Presidency, the history of the White House, and more. See U.S. Executive Branch Resources for links to executive agencies and departments, as well as independent federal agencies (Library of Congress). See also Contact Information for U.S. Government Departments and Agencies A to Z.
See also:
LOCAL INFORMATION

BOROUGH OF SOUTH PLAINFIELD HOME PAGE - Includes information on the mayor and council, departments and agencies, municipal court, recreation, and more. Also offers the Community Bulletin Board and Senior Corner.

South Plainfield Outreach and Referral Resources - Phone numbers for local, county & state resources such as emergency shelters, crisis hotlines, counseling, employment, unemployment, and more. See also South Plainfield Social Services - Welfare Department (Borough of South Plainfield) and Community & Social Services brochures & resources.

STATE OF NEW JERSEY HOME PAGE - Connect to the Governor's office, state departments and agencies, tourism information, education, and business resources for the state of New Jersey.

Call 2-1-1 when you need to find state or local resources to address urgent needs or everyday concerns, including health & mental health services, food banks, shelter, rental or utility assistance, adult day care, Meals on Wheels, transportation, childcare, crisis intervention services, job training, education, and more. 2-1-1 is free, confidential, multi-lingual, confidential, TTY accessible, and available 24/7 2-1-1 resource specialists will guide callers to the most helpful available resources. Visit the website for more information. You can also reach 2-1-1 by dialing 877-652-1148. (United Way, in partnership with the State of New Jersey) NOTE: 2-1-1 calls are generally toll-free; however, if you are calling 2-1-1 from your cell phone, please check with your cell phone service provider first to find out whether you will be charged for the call.
Data (NJ) - See YourMoney.NJ.Gov, below.
Discrimination Law in N.J. - The New Jersey Law Against Discrimination prohibits unlawful discrimination in employment, housing, places of public accommodation, credit and business contracts. This page explains your rights under state and related federal law (N.J. Division on Civil Rights). See also Legal Topics: Discrimination (Legal Services of New Jersey).
Homeland Security in N.J. - See ReadyNJ, below.
Institute for Local Self-Reliance AUDIO VIDEO - Innovative strategies, models and information to support citizens and communities working toward environmentally sound and equitable community development. Areas of focus are Energy, Banking, Broadband, Independent Business, and The Public Good. Formerly New Rules Project (non-profit organization). Stateline offers research and analysis on state policy issues such as healthcare, tax and budget policy, the environment, and welfare reform (Pew Charitable Trusts).
Jury Service in N.J. - See Federal Jury Service and related links, above.
Labor Laws in N.J. - See our Employment Law, Health & Safety links.
Middlesex County Bar Association - Professional association serving the Middlesex County legal community and general public. Includes county find a lawyer service and reduced-fee program for eligible clients. The New Jersey State Bar Association also offers Lawyer Referral Service and free Military Legal Assistance Program. For low-income individuals and families with civil law problems, N.J. Legal Services provides free help. Site includes information on LSNJ's telephone hotline, 1-888-LSNJ-LAW (1-888-576-5529). To find legal aid programs in other states, see LawHelp.org (Pro Bono Net, in partnership with hundreds of nonprofit legal aid, pro bono, court-based programs and libraries). See also Find Legal Help (American Bar Association), and N.J. Legal Information for Non-Lawyers, below.
Middlesex County Surrogate - 'In New Jersey, the person who passes on the validity of a will, gives the executor proof of his authority to administer the estate and sees to it that the executor handles the estate properly, is called the Surrogate.' The website provides information about wills, probate, estate taxes, adoption, and more.
N.J. County & Municipal Government - Information and links to local governments throughout the state (State of New Jersey).
N.J. Courts Online - Everything relating to courts in N.J., including staff directories, scheduling, rules, opinions, driving directions, information for jurors, and more (State of New Jersey). See also N.J. Court Cases (Rutgers).
N.J. Law - A gateway site with links to everything relating to New Jersey laws which is currently accessible online, including the state Constitution, Statutes, Legislative Information, Court Rules, Court Decisions, Executive Orders, Regulations (Administrative Code), Administrative Decisions, Municipal and County Ordinances, Legal Newspapers, Law-Related Organizations, and more (2013, Rutgers University). See also N.J. Guide to Law Online (Law Library of Congress). N.J. Statutes provides the most current official text of the laws of New Jersey.
N.J. Legal Information for Non-Lawyers - Resources to help you answer a legal question, get help with a legal problem, or just learn more about the law. Covers topic such as family law, landlord-tenant law, employment, immigration, and many others. Formerly You and the Law in N.J. (Legal Services of N.J.). See also printable (PDF) Legal Guides, under the heading Publications for the Public (New Jersey State Bar Foundation). Representing Yourself In Court in N.J. includes forms, kits, brochures, and information for people who choose to represent themselves in a New Jersey court (State of New Jersey). See also Middlesex County Bar Association and related links, above.
N.J. State Legislature - Link to your elected legislators (State Senate and Assembly) in Trenton. Also includes legislative committees and leadership, current bills, statutes, state constitution, and legislative calendar.
Professional Licensing in N.J. - See New Jersey Professional Licensing Boards.
ReadyNJ - (New Jersey Office of Emergency Management). For statewide security and preparedness information, see NJ Homeland Security. See also New Jersey's Most Wanted. For more emergency resources, see our Disasters Webfinder on WordPress.
Sex Offenders Registry - Information about certain offenders required to register under Megan's Law. plus sexual assault education and prevention resources. (N.J. State Police)
State Blue Books UPDATED LINK! [CAUTION: This site includes a link to Wikipedia] - A 'Blue Book' is the official reference manual for a state, containing information about the state's government, geography, economy, history and culture. This website provides the Blue Book's title for each state, the URL (if available), and Notes (if any) (American Library Association). U.S. State Directory has links to offficial websites in all 50 states (State of New Jersey). State Law links to state governments, constitutions, legislatures, courts, etc., for all 50 states (Social Law Library, a legal research institution in Boston, MA).
Unclaimed Property Search - Search state records to find out whether any unclaimed property is being held in your name, such as bank accounts and safe deposit box contents; stocks, mutual funds, bonds, and dividends; uncashed checks and wages; insurance policies, CD's, trust funds; utility deposits and escrow accounts. Covers all 50 states. Does not include real estate. (National Association of Unclaimed Property Administrators)
YourMoney.NJ.Gov - Online access to a variety of N.J. statistics and records, including property tax records, public employee payroll records, agency budgeting data, seven years of State spending & revenue data, pension recipient records, and more (State of New Jersey). For more public data, see Data Universe & related links.
Chiefs of State and Cabinet Members of Foreign Governments - Lists of the names of foreign government officials; no links, just names. Arranged by country; currently, updates appear to be irregular, so some information may be out of date. Part of the CIA World Factbook, which provides information on the history, people, government, economy, geography, communications, transportation, military, and transnational issues for 267 world entities. (U.S. Central Intelligence Agency)
Foreign & International Law Guide - Links to foreign law sites, international law topics, transnational organizations & treaties, and U.S. government sources on foreign & international law (Cornell University). See also Nations of the World: Guide to Law Online, an A to Z directory of legal information for all nations and associated jurisdictions (Law Library of Congress).
Multinational Reference: Guide to Law Online - Links to information on foreign and international laws and constitutions, as well as general information on other countries and regions of the world. A related page, International Law: Guide to Law Online, provides more links to international and multinational government and legal information. (Law Library of Congress)
U.S. Embassies - Links to U.S. embassies and consulates in foreign countries. (U.S. State Department)