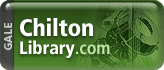 CHILTON LIBRARY: DO-IT-YOURSELF AUTO REPAIR INFORMATION - Photographs, diagnostics, step-by-step repair procedures, Original Equipment Manufacturer (OEM) maintenance schedules, wiring diagrams, recalls and Technical Service Bulletins (TSBs) for automobiles and light trucks in one easy-to-use web site. If you're using Chilton Library from your home or office, you'll need to enter your name, library card barcode, and PIN to begin.

511 NJ - The Federal Communications Commission (FCC) has designated 511 as the national travel information telephone number. 511 NJ is a free phone and web service that provides motorists with up-to-the-minute information about accidents, incidents, construction, and other unusual delays on New Jersey Interstate and State highways, the New Jersey Turnpike, the Garden State Parkway, and the Atlantic City Expressway, as well as all bridge and tunnel crossings. It offers real time traffic and travel information seven days a week, 365 days a year. In addition, 511 NJ broadcasts Amber alerts and other emergency messages (New Jersey Department of Transportation, the New Jersey Turnpike Authority, the South Jersey Transportation Authority, the New Jersey State Police, the Port Authority of New York and New Jersey, the Delaware River Joint Toll Bridge Commission and the Delaware River Port Authority). Click here for 511 Travel Information in other states (Federal Highway Administration).
AAA Exchange - Advice and resources on safe driving, teen driving, senior driving, child passenger safety, energy/gas prices & alternative fuels, printable (PDF) car care & maintenance guides, international travel and more. Use the menu bar across the top to choose a topic.
Aging Drivers - Selected links to helpful resources for family, friends, and caregivers concerned about the safety of an older driver.
Alternative Fuels Locator - Enter a zip code to find the nearest suppliers of alternative vehicle fuels such as Biodiesel, Compressed Natural Gas, Electric, Ethanol, Hydrogen, Liquefied Natural Gas (LNG), and Liquefied Petroleum Gas (propane). (U.S. Department of Energy)
Alternative Motor Vehicle Credit, see Fuel Efficient Vehicle Tax Incentives Information Center, below.
Alzheimer's, Dementia and Driving - Advice & tools that can help people manage driving with dementia and transportation decisions. (The Hartford Insurance Company)
Automobile Insurance (N.J.) - This consumer page from the N.J. Department of Banking & Insurance offers information on selecting auto insurance in New Jersey, comparing premiums, filing a complaint, etc. See also Auto Insurance Information (Insurance Information Institute). Consumer Information : Insurance links to several helpful publications, including Guide to Navigating the Auto Claims Maze : Getting the Settlement You Deserve [Link opens a PDF] and a handy printable Auto Insurance Claims Checklist [Link opens a PDF] (Consumer Federation of America).
Automobiles : Consumer Information - Consumer information from the Federal Trade Commission on buying, financing, leasing, or renting a car, and auto repair & maintenance. See also USA.gov Publications: Cars for additional auto-related articles; there is no cost to view the publications online (USA.gov).
Battery Maintenance - Explains how to perform routine maintenance on your car battery, with clear illustrations. See also Troubleshooting a Car That Won't Start and other auto maintenance how-to's (From the publishers of the For Dummies how-to books; site includes advertisements). Got a dead battery? Car Talk provides a printable illustrated guide to Jump-Starting Your Car (site includes advertisements).
Bicycling Life - Considering taking up bicycling as an alternative to car travel - or just for fun? This site offers all kinds of useful information on safe bicycling, bicycle maintenance & repair, and more (personal site, by four bicycling enthusiasts). See also Biking in New Jersey (N.J. Department of Transportation), and Bicycle Safety & Pedestrian Safety (National Highway Traffic Safety Administration).
Car and Driver Magazine


- Reviews of new and used cars, along with 'Best' lists and a variety of other auto-related features, including video reviews (Site includes advertisements).
Car Care - General advice on keeping your vehicle in top condition, along with specific maintenance tips and detailed diagrams for every part of your vehicle. (Car Care Council / Automotive Aftermarket Industry Association)
Car Connection - Weekly updates of automotive news, reviews, and opinions from around the world. Tools and advice for car buyers, plus a complete photo gallery of every new model on sale in America, comprehensive links to other automotive related sites, and more. (High Gear Media; site includes advertisements)
CarInfo.com - Tips on buying or leasing a car, plus consumer advice on auto repairs, and links to a wide variety of automobile-related websites. (By author Mark Eskeldson)
Car Safety - Crash test results, recalls, tires, air bags, rollovers, and other auto safety information, plus driving and purchasing tips. You can also file a complaint online (National Highway Traffic Safety Administration). The Insurance Institute for Highway Safety also offers vehicle crash test ratings and other safety information; covers the latest model year plus four previous years.
Car Survey - Reviews of cars, written by consumers who have owned and driven them. NOTE: These reviews may provide useful information (and some are hilarious!), but they are NOT written by experts, and the individual owner's experience with the car may or may not be typical - so information obtained from this site should be used with particular caution! (Site includes advertisements)
Car Talk

- Website for America's funniest auto mechanics from the popular public radio talk show - 'the Marx Brothers meet Mr. Goodwrench.' Model previews, discussions, columns, surveys, and lots of humor. You can subscribe to the podcast or listen to the show online, too (free). (NPR; site includes advertisements)
Cars and Motoring Technology - Articles on the latest in automotive research and development. (New Scientist magazine; site includes advertisements)
Cell Phone & Texting Laws - A chart outlining state laws governing cell phone use or texting while driving. Also includes a chart with details of other important N.J. Highway Safety Laws, below. (Governors Highway Safety Association)
Center for Auto Safety

- Consumer advocacy group founded by Ralph Nader offers an online complaint form and a searchable database of recalls, crash test data, and other information going back to the 1960s. Also offers news and other information about auto safety issues, fuel economy, and more. See also Consumers for Auto Reliability and Safety for advice and links to help you avoid buying a lemon, or take action if you've already got one.
Child Safety Seats : A Guide for Families - Advice on choosing and using car seats, with helpful charts and illustrations, plus product listings, phone numbers & links to manufacturers and related resources


; updated annually (American Academy of Pediatrics). See also SaferCar.gov : Parents Central

, Child Passenger Safety

, Child Safety Seat Ease of Use Ratings, Locate a Child Seat Fitting Station (U.S. Department of Transportation), and SeatCheck.org (Chrysler, NHTSA, et al.). Hot Car Warning explains why it is never safe to leave a child alone in a vehicle, even for a few minutes, and even if a window is left slightly open (Canada Safety Council).
Child Transportation Safety - Materials for parents and other caregivers, teachers, and other concerned adults to use for teaching and/or reinforcing children's pedestrian, bicycle, and school bus or public transportation safety habits. See also Child Vehicle Safety Tips, and related materials on Bicycle Safety, Pedestrian Safety, Teen Drivers, and School Bus Safety (National Highway Traffic Safety Administration). See also Parents Central, below.
Consumer Guide® Automotive - Another site offering reviews of new & used cars, articles & advice, trade-in calculator, and other resources for car buyers. (HowStuffWorks, Inc., Publications International, Ltd., and Discovery Communications, LLC; site includes advertisements)
Consumer Reports News : Cars - Consumer news, updates and trends on cars and automotive technology. Subscribe to the site's RSS feed for regular updates. Consumer Reports also has an online Guide to Car Maintenance which provides helpful car care advice and do-it-yourself tips.
Defensive Driving Courses - Defensive driving courses can help you avoid accidents, remove accumulated points on your driver's license, and possibly reduce your insurance rates (contact your insurance agent for more information). This web page offers a complete list of both online and classroom Defensive Driving Courses that are approved by the New Jersey Motor Vehicle Commission.
Distracted Driving FAQs - Questions & answers to help you understand the safety threat posed by texting and cell phone use on America's roadways. (National Highway Traffic Safety Administration)
Driver Safety - A variety of resources focusing on issues such as defensive driving, distracted driving, impaired driving, speeding, teen drivers & older drivers, and more. (National Safety Council)
Drowsy Driving - Info and a quiz to help you recognize when you are too sleepy to drive safely (AAA Foundation for Traffic Safety). You can also view a Driving While Drowsy video

[Link opens a RealPlayer video] from Baylor College of Medicine.
Edmunds.com - Prices and reviews for new and used cars, trucks & vans. Includes a Fuel Economy Center covering alternative fuels, green cars, and fuel economy tips. See also NADA Guides, below, and Kelley Blue Book®. (Sites include advertisements)
Flooded Cars

- This short video offers tips on how to identify a flood-damaged vehicle when you shop for a car (Insurance Information Institute, Inc.). See also Hurricane Sandy : Salvage-Titled and Flood-Titled Vehicles (N.J. Motor Vehicle Commission and Division of Consumer Affairs) and VINCheck, below.
Fuel Cost Calculator - Planning a long car trip? Select your starting point, destination, and vehicle information, and this tool will calculate the estimated fuel cost of your trip. You can also find out the average price of gas in your region (AAA; site includes advertisements). To find gas stations and prices in any local area, enter a zipcode on Mapquest's Local Gas Prices search page; may not work properly in some browsers (site includes advertisements).
Fuel Economy - Check this site to find out the expected gas mileage for any car you are thinking of buying. Data covers cars from 1985 to the present. Includes features on hybrid cars, fuel cells and more (US EPA / Department of Energy). See also Guide to Fuel Economy

, a collection of resources from Consumer Reports on the most fuel-efficient new & used cars, improving your mpg, alternative fuels and more (some articles only available to subscribers). Gas Mileage Tips

offers advice on driving more efficiently, keeping your car in shape, planning and combining trips, and choosing a more efficient vehicle to save money and energy (US EPA/Department of Energy). See also Drive Smarter Challenge : Money-Saving Gas Tips (2009, Alliance to Save Energy), Saving Money at the Gas Pump and 'Gas-Saving' Products: Fact or Fuelishness? (FTC)
Fuel Efficient Vehicle Tax Incentives Information Center - You may be eligible for a significant income tax credit if you buy or lease a new hybrid automobile, advanced lean burn technology motor vehicle, or other fuel-efficient vehicle. This site provides up-to-date information on which vehicles qualify for credits, when credits are available, and credit amounts (U.S. Department of Energy).
Gold Book is now Classic Car Values, below.
Greener Cars - Whether you're looking for a sedan, minivan, SUV, or truck, this site will help you choose the most efficient, eco-friendly vehicle in any vehicle class. Includes Green Driving Tips. See also EPA Green Vehicle Guide (for Model Year 2013 and on, please visit fueleconomy.gov) and Car Talk's Eco-Page. Sign up for the Better World Club's free Kicking Asphalt e-Newsletter to get news and information about green cars, fuel efficiency, alternative fuels and more.
Hemmings Motor News - 'The World's Largest Vehicle Enthusiast Site.' Includes links to Car Clubs, dealers, parts suppliers, classified ads, and other resources. (Site includes advertisements)
Intellichoice Car Center - Information on new and used cars, trucks and vans; covers all makes and models. Includes detailed dealer pricing, complete ownership costs, and much more. (From the publishers of The Complete Car Cost Guide; site includes advertisements)
Interactive Driving Evaluation - 'Interested in knowing how visual, mental and physical conditions may affect your safety as a driver? AAA Roadwise Review can help. The confidential self-screening program features a series of computer-based exercises that can be completed in 30 to 45 minutes and help you identify steps to reduce risk in eight key areas.' Designed for seniors, but will also be useful for others who are concerned about how health or mobility conditions may affect their driving. (American Automobile Association)
Lemon Law (N.J.) - Stuck with a lemon? Find out what your rights are in NJ, and what remedies are available to you (N.J. Division of Consumer Affairs). BBB Auto Line Dispute Resolution Program offers a free online vehicle complaint form covering more than 2 dozen auto manufacturers, and includes links to lemon laws in all states (Better Business Bureau). See also Flooded Cars, above.
Motorcycle Helmet Use Laws - Answers common questions about helmet use, including 'How effective are helmets?' 'Are there drawbacks to helmet use?' 'How do helmet laws affect motorcyclist deaths and injuries?' and more (Insurance Institute for Highway Safety). See also Motorcycle Safety (National Highway Traffic Safety Administration).
Motoring Technology is now Cars and Motoring Technology, above.
NADA Guides - A popular source of 'book values' for new and used cars, plus tips and advice for buying or selling a car. Now also includes Classic Car Values, formerly the Gold Book (National Automobile Dealers Association). See also Edmunds.com, above.
NIASE - The National Institute for Automotive Service Excellence website provides car care tips and a directory of certified repair shops.
N.J. Commuter - Information for motorists, pedestrians, and bus and train riders in New Jersey. Includes travel alerts, major road construction updates, bus & train schedules, E-Z Pass, N.J. Turnpike and Garden State Parkway road conditions, Commute Calculator, carpooling, park & ride locator, and more. (State of New Jersey)
N.J. Highway Safety Laws - A quick overview of New Jersey laws related to aggressive driving, cell phone use, child restraints, seat belts, alcohol- & drug-impaired driving, graduated driver licensing, helmet laws, and more. (Governors Highway Safety Association )
N.J. Motor Vehicle Commission - Information on how to get a driver's license, permit, vehicle registration, inspections, plates, etc., in New Jersey (official State of N.J. website). See also Other State Motor Vehicle Department Links for motor vehicle departments in all states (California Department of Motor Vehicles).
Parents Central - See Child Safety Seats links, above.
Scooter Rundown - 'Record numbers of Americans are getting out of their cars and hopping onto scooters, spurred by high gas prices and concerns for the environment. But with many options and styles to choose from, picking the right ride can be tricky.' This page offers tips on choosing the right scooter to fit your needs, with links to related information on scooters and scooter safety. (2008, NPR; site includes advertisements)
Teen Drivers : N.J. Graduated Driver License - Explains New Jersey's Graduated Driver License (GDL) requirements for drivers under 21. Also provides links to instructions for applying the decal, GDL definitions, and a printable Parent Guide to teen driver safety (N.J. Motor Vehicle Commission). 'Experts believe parents play a key role in preventing teen car crashes and deaths.' Teen Driving offers advice to parents on how to help teens drive safely (U.S. Centers for Disease Control and Prevention, National Center for Injury Prevention and Control). See also Keys 2 Drive (AAA Guide to Teen Driver Safety), National Safety Council's Teen Driver Safety Resources, and NHTSA Teen Drivers & Teens and Distracted Driving (Texting and Driving) (U.S. Department of Transportation).
Tires - Advice on maintaining your tires for maximum safety, plus information on tire ratings and labeling (National Highway Traffic Safety Administration). See also What To Do If You Have a Blowout on the Highway [Link opens a PDF] (National Safety Council).
Toxic Chemicals in Cars - This consumer guide to toxics in car interiors provides test results for chemicals that off-gas from vehicle parts such as the steering wheel, dashboard, armrests, seats, and carpet. 'These chemicals become part of the air we breathe, contributing to "new car smell" and a variety of acute and long-term health concerns'. Includes tests for toxic substances in children's car seats (Ecology Center). For more background on this issue, see What's that Stuff? New Car Smell (2002, Chemical & Engineering News).
Vehicle Repossession - Advice on what do to if your car is repossessed (and how to prevent repossession). (FTC)
VINCheck - Check before you buy! 'NICB's VINCheck is a free service provided to the public to assist in determining if a vehicle has been reported as stolen, but not recovered, or has been reported as a salvage vehicle by cooperating NICB members. To perform a search, a Vehicle Identification Number (VIN) is required (National Insurance Crime Bureau; non-profit organization). Carfax Vehicle History Reports also provide info about a car's salvage history, ownership, odometer reading, and past flood, accident or fire damage. You will have to pay to get the reports, but can search the VIN for free to see if any reports exist on the car you are considering. Experian AutoCheck Vehicle History Reports is another service offering similar information. (Commercial sites)
Weather.com : Auto Safety and Preparedness - 'A quarter of all automobile accidents in the U.S. are weather-related. Get advice on how to prepare your vehicle for and drive safely in various and extreme weather conditions.' Includes seasonal auto maintenance tips. Test your road safety savvy with the site's Extreme Weather Driving Quiz! (Site includes advertisments)
Winter Driving - Vehicle maintenance and driving tips & laws to help keep you safe on the road in winter (State of New Jersey). See also Car Talk : Winter Driving (NPR; site includes advertisements). Winter Weather : Outdoor Safety offers advice on protecting your health and safety in winter, including what to do if you get stranded on the road (U.S. Centers for Disease Control and Prevention). See also AAA Winter Driving Tips.