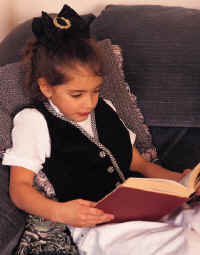 Once again, South Plainfield Public Library is participating in the Books to Keep program.
Since 1990, Books to Keep has collected and distributed new hardcover and paperback books for needy children in Middlesex County during the Holiday season. Founded by the Libraries of Middlesex, a consortium of New Jersey public libraries, and the Middlesex County College Library, Books to Keep distributes the books through area service clubs and social service agencies. Nearly 180,000 books have been collected and distributed since the program started.
South Plainfield Library has been an active participant in the program for many years. Sr. Library Assistant Kenneth Morgan coordinates the program for South Plainfield. 'Once again, we're asking our friends in South Plainfield to be generous with their donations. And I'm sure they'll be willing to help. It's very important that we encourage our children and young people to read, and this effort really helps with that.'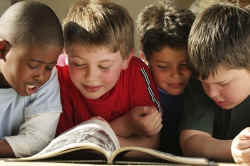 The Library will be accepting donations of new books, both hardcover and paperback, for children and young adults. The drive will run at South Plainfield until December 15th. Monetary donations are also welcome. Donation envelopes are available next to the Books to Keep collection box, near the Library's Circulation Desk. Contributions may be made payable to Libraries of Middlesex, and mailed to Books to Keep c/o Monroe Township Library, 4 Municipal Plaza, Monroe Township, NJ 08831.

For more information, please call the Library (908) 754-7885 and ask for Mr. Morgan.