AREA NEWSPAPERS:
The library now maintains a digital archive of local weekly newspapers - The Chronicle (2003 - 2007), Observer (1997 - 2010), and The Reporter (1990-1994, 2003). These newspapers are available online in PDF format on our Local Newspapers : Digital Archive page.

Proquest Newspapers : Full-text searchable database for the Home News Tribune, Courier-News, Asbury Park Press, Daily Record (Morristown), Courier Post (Cherry Hill), and Daily Journal (Vineland); most from 1999 to the present. If you're logging on at home, you'll have to enter your name, library card barcode number, and PIN to get started. If you need information on how to search Proquest, see Proquest Search Quick Start Overview (PDF).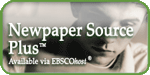 Newspaper Source Plus : Selected full text for 35 national (U.S.) and international newspapers, plus selective full text for 375 regional (U.S.) newspapers. Full text television & radio news transcripts are also provided. If you're logging on at home, you'll have to enter your name, library card barcode number, and PIN to get started.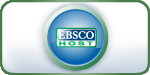 EBSCOHost Web : Full-text magazine & newspaper articles, in English, Spanish, German, & French, plus business, health, current events, and academic databases, homework resources for elementary and middle school research, and more. Many of the EBSCOHost databases are updated daily. If you're logging on at home, you'll have to enter your name, library card barcode number, and PIN to get started.

On the go? Now you can take EBSCOHost with you! Login to EBSCOHost Mobile with your Android, BlackBerry, Dell Axim, iPhone, or Palm 750 to access all the EBSCOHost databases! Enter your name, library card barcode number, and PIN to get started.
     Click here for EBSCOHost Mobile FAQ.   Click here for a Flash tutorial.
---
AJR (American Journalism Review) NewsLink - Media news, plus a searchable database of links to thousands of newspapers, magazines, radio stations, TV networks, TV affiliates, media Companies, and news / wire services from the U.S. and around the world (University of Maryland; site includes advertisements). See also Newspapers & Magazines around the World (Internet Public Library).
AltWeeklies - 'A diverse group of 131 alt-weekly news organizations covering every major metropolitan area and other less-populated regions of North America.' AAN members 'produce high-quality journalism that offers a valuable alternative to the mainstream media in their area... [with] a strong focus on local news, culture and the arts; an informal and sometimes profane style; an emphasis on point-of-view reporting and narrative journalism; a tolerance for individual freedoms and social differences; and an eagerness to report on issues and communities that many mainstream media outlets ignore.' Includes newsweeklies such as the Village Voice, Boston Phoenix, Philadelphia City Paper, Washington City Paper, San Francisco Bay Guardian, Seattle Weekly, and dozens more. (Non-profit organization; site includes advertisements)
AP Mobile - Mobile news app developed by The Associated Press that provides international, national and local news to a variety of portable devices, including iPhone, iPod Touch, BlackBerry, Palm Pre, Nokia and others. Yahoo! Mobile also offers a cell phone news feed.
Arts & Letters Daily - Articles, essays, and opinion on current events, trends, culture, philosophy, history, arts, and more. A sidebar on the left offers links to major news outlets, magazines, columns, and other websites. (Chronicle of Higher Education; site includes advertisements)
Assistive Media

- 'Audio access to reading materials for anyone with a reading access barrier. Talented volunteers record magazine articles and other short works which are then available for download or podcast'. Most of the recent articles seem to be from The New Yorker and The Atlantic (non-profit organization). Library Service for the Blind and Physically Handicapped lends braille and audio materials (including magazines and materials for children), by postage-free mail, to eligible visually or physically handicapped borrowers in the United States (Library of Congress). See also Described & Captioned Media Catalog (DCMP). Individuals must be deaf or hard of hearing (or the parent or teacher of a deaf or hard of hearing child) to register for full access to the DCMP media library. For free downloads of audiobooks, see our eLibrary page.
Backgrounders - Background information on current political and economic issues in the headlines (Council on Foreign Relations [CFR], 'an independent, nonpartisan membership organization, think tank, and publisher'). CFR also offers Daily Analysis, overviews on current issues 'with links to the news, analysis, commentary, and primary source materials that put the facts in context.'
Citizen News Network - Offers instructions, advice and resources on basic 'Principles of Citizen Journalism' (American University and the John S. and James L. Knight Foundation). See also Center for Citizen Media blog for news and information on issues affecting citizen journalists (nonprofit organization, affiliated with University of California and Harvard University Law School).
Columbia Journalism Review - Ever wonder how accurate major news sources are? CJR monitors the American media. This site includes articles about the media, and Who Owns What, a regularly-updated guide to corporate media ownership (Columbia University). Harvard University's Nieman Reports website examines major shifts in journalism and explores the rights & responsibilities of news organizations. See also State of the News Media (updated annually; Pew Research Center).
Common Dreams - Progressive News& Views - News, commentary, and media links with a progressive leaning (non-profit organization). See also AlterNet (site includes advertisements).
C-SPAN


- The C-Span network provides live coverage of U.S. Congressional proceedings, as well as a wide diversity of views and forums on public policy issues. Website has news, videos, and links on politics, government, and history.
Docuticker - 'A daily update of new reports from government agencies, NGOs, think tanks, and other groups.' (ResourceShelf.com; site includes advertisements)
Global Journalist

- 'Reports on the state of press freedom around the world, covers developments in international journalism and serves international journalists.' (Missouri School of Journalism and KBIA.org, Central Missouri's NPR affiliate)
Global Voices


- 'With tens of millions of people blogging all over the planet, how do you avoid being overwhelmed by the information overload? How do you figure out who are the most influential or respected and credible bloggers or podcasters in any given country, especially those outside your own?' Global Voices, a non-profit media project founded at Harvard Law School, features 'the most interesting conversations and perspectives emerging from citizens' media around the world.'
Happy News - When you just can't stand any more bad news, this is the site to visit. 'Real news, compelling stories, always positive.' Arranged by subject. (Site includes advertisements)
Headline Spot - Links to newspapers, magazines, TV and radio, humor, games, top columnists, and more, plus selected headlines of the day. (Site includes advertisements)
Independent Media Center


- 'Indymedia is a collective of independent media organizations and hundreds of journalists offering grassroots, non-corporate coverage.'
International Disputes - Brief summaries of current disputes between countries, arranged alphabetically; updated regularly. (CIA Factbook)
Library of Congress Webcasts

- Lectures and programs on biography, history, culture, arts, education, government, literature, religion, science, and technology. To find more audio and video webcasts, see our Audio & Video Resources links.
Link TV

- Online TV channel providing diverse perspectives on international news, current events, and culture, and presenting issues not often covered in the U.S. media. Programming includes documentaries, news & current affairs, world music, world cinema, and more. (Non-profit organization)
Magazine Directory - Click the 'Magazines' tab for an extensive directory of online magazines, arranged by subject. (Internet Public Library)
Mag Portal - Browse by subject or search by keywords to find articles in numerous online magazines. (Site includes advertisements)
Miller-McCune is now Pacific Standard, below.
Muckety - Provides background to current events by 'exploring the paths of power and influence'. Interactive maps show important connections between and among newsmakers in politics, business, media, and entertainment/sports. (By journalist Laurie Bennett et al.; site includes advertisements)
My Way : News - Quick access to the top news stories of the day from the AP, New York Times, CBS, MSNBC, USA TODAY, with text ads only - no banner, video, flash, or pop-up ads.
National Public Radio

- Online audio and transcripts from NPR news and cultural programs. Offers live feeds, including an hourly five-minute news summary. See the related site American Radioworks

for online documentaries. For podcasts from public radio stations around the US, see the NPR Podcast Directory

. See also Public Radio Fan, below, and BBC Radio

. (These sites include advertisements)
New Jersey Monthly - Online edition of the magazine. (Site includes advertisements)
N.J. Newspapers - Links to websites and information on newspapers which are members of the New Jersey Press Association, including Dailies, Weeklies, Non-English Language Newspapers, Specialty Newspapers, and Digital News Organizations. (New Jersey Press Association; site includes advertisements)
New Jersey Union List of Serials - Use this site to find out what libraries in the state carry a particular magazine or newspaper. The newly updated New Jersey Union List of Serials is now part of JerseyCat (site may be slow to load).
New Jour - An enormous alphabetical listing of magazines and journals available online. The listings include a description of each journal and a link to its website. (By Ann Shumelda Okerson, Yale University librarian, and James J. O'Donnell, Georgetown University provost.)
New Pages : Alternatives in Print & Media - 'News, information and guides to independent bookstores, independent publishers, literary periodicals, alternative periodicals, independent record labels, alternative newsweeklies, podcasts, and more.' Includes paid listings. (By Casey Hill, Denise Hill, et al.)
New York Times - You can search current news or archives by keywords. Includes a page of current & archived Obituaries. Access to a certain number of current articles is free, but you must register to read the full stories. Browse the free Times Topics page to see all the news, reference information, photos, graphics, audio and video files published in the NY Times since 1981 on thousands of subjects, listed from A to Z. (Site includes advertisements)
Pacific Standard (Formerly Miller-McCune) - 'Fresh, compelling articles on the global economy, environmental issues, education, and health penned by foremost journalists, scholars, and subject matter experts.' (Miller-McCune Center for Research, Media and Public Policy; non-profit organization)
Polling on the Web - An annotated guide to political polling and polling-related websites, including news media polls, non-profit polls, commercial polls, polling data archives, state & region polls, and more. (Miller Center, University of Virginia)
Project Censored - Reports on significant news stories not being covered by mainstream media sources (Sonoma State University). See also The Top Ten Stories You Missed in 2012 (Foreign Policy magazine), and the Investigative Reporters & Editors Awards (Investigative Reporters and Editors Inc.).
Pro Publica - 'An independent, non-profit newsroom that produces investigative journalism in the public interest... journalism that shines a light on exploitation of the weak by the strong and on the failures of those with power to vindicate the trust placed in them.' Includes an audio podcast. (Led by Paul Steiger, former managing editor of The Wall Street Journal; non-profit organization, funded by the Sandler Foundation.)
Public Radio Fan

- 'PublicRadioFan.com features program listings for hundreds of public radio stations around the world. Follow the audio links to hear your favorite programs and discover new ones.' (Site includes advertisements)
Radio Locator - Radio station search engine with links to over 10,000 radio station web pages and over 2500 audio streams from radio stations in the U.S. and around the world. (Theodric Technologies LLC; site includes advertisements)
Satellite Radio Guide - This short review from CNET explains what satellite radio is all about (last updated March 1, 2005; site includes advertisements). See also Understanding Satellite Radio (from About.com, New York Times company; site includes advertisements) and How Satellite Radio Works (HowStuffWorks, Inc; site includes advertisements).
Science Journalism Tracker - A broad sampling of the past day's science news, updated daily (Massachusetts Institute of Technology). For more science news, see Nature Podcast

(Nature Publishing Group / Macmillan Publishers Limited; site includes advertisements), Science Update

and Science Now

(both from American Association for the Advancement of Science; Science Now includes advertisments).
Snopes.com - Examines the truth or falsehood of urban legends and stories, rumors, hoaxes, e-mail warnings, etc. Arranged by subject. Sources of information are provided for each story (By Barbara and David P. Mikkelson; site includes advertisements). See also Museum of Hoaxes (by author Alex Boese) and Don't Get Spun by Internet Rumors.
Time Magazine Best & Worst Lists - Dozens of lists from the sublime to the ridiculous, including Top 10 Oprah Moments, Top 10 Donald Trump Failures, Top 10 Deadliest Earthquakes, 20 Best- and Worst-Paid College Majors, Top 10 Twitter Controversies, 25 Best Financial Blogs, Top 10 Forgettable Presidents, 6 UFO Hot Spots, Top 10 Surprising Final Four Teams, Top iPhone Applications, 25 Essential Apps for Travelers, 20 Best and Worst Cities for Public Transit, Top 10 Superhero Movies, and more. Arranged by category. (Site includes advertisements)
Today's Best Cartoons - An assortment of editorial cartoons by top professional cartoonists, updated daily. Use the menu on the left to go to your favorite cartoonist's page. Hosted by Daryl Cagle, MSNBC cartoonist. See also Yahoo! Comics for a variety of daily comics from Stone Soup to Peanuts, and Arcamax Funnies, where you can sign up for daily e-mails of popular comics, New Yorker cartoons, or jokes. (These sites include advertisements)
Today's Front Pages (Newseum) - Each day this site displays the front pages of hundreds of daily newspaper from the U.S. and around the world, with links to each newspaper's web page. (Newseum news museum, Washington, D.C.)
Topix.net - A huge directory of links to the latest news on a wide variety of subjects including arts, business, people, sports, food, health, and much more. You can also search by keyword for topics, or by zip code for local news. Both standard news sources and a wide range of internet sites are included. (Site includes advertisements)
Town Hall : Conservative News and Information

- News, commentary, and media links with a conservative leaning. For related sites see Hot Air; scroll down to see the Hot Links list on the right-hand side of the page. (These sites include advertisements)
TV Channels from Around the World : Beeline TV

- Direct links to free internet TV broadcasts from many countries. (Site includes advertisements)
U.N. News Centre


- Global news from the United Nations, focusing on international conflicts, human rights, and social & environmental issues. Includes articles, photos, audio, video, RSS feeds, and email alerts.
U.S. News Archives on the Web - Links to United States news archives available on the internet, arranged by state. Last updated in 2008. NOTE : Most of the archives listed charge a fee or require a subscription for access. (Special Libraries Association)
Voice of America News

- An international multimedia broadcasting service funded by the U.S. government, VOA broadcasts news worldwide in 44 languages through radio, satellite television, and the Internet.
Web-Radio

- Links to radio stations (US and international) and live streaming radio webcasts; search by state, format, or call letters. Related sites include TuneIn (formerly RadioTime; music & talk), Pandora Radio (music; free registration required), Jango Radio (music; free registration required), and Yahoo Launchcast Radio (music; free registration required.). See also Radio Locator. For podcasts from public radio stations around the US, see the NPR Podcast Directory. (These sites include advertisements. Some may charge fees for premium features or services.)
The World

- Public Radio International's website offers online radio programs and podcasts of world news, features, book reviews and more. (BBC World Service, PRI and WGBH Boston; site includes advertisements)
World Press - 'A nonpartisan magazine whose mission is to foster the international exchange of perspectives and information. It contains articles reprinted from the press outside the United States, as well as originally written material... Worldpress.org provides an understanding of the information that shapes opinions and views in other societies.' (Founder : Teri Schure; a division of All Media, Inc., North Woodmere, NY; site includes advertisements)
Zap 2 It TV & Movie Guide - Type your zip code in the 'Find it Fast' box to see upcoming broadcast/cable TV schedules or movie showtimes in your area. Also offers movie reviews, trailers, and feature articles. TIP : Once you've brought up the 3-hour TV grid showing your local listings, click on any of the channels to get the full day's schedule for that channel. You can also customize the listings to show only your favorite channels or types of programs (sports, movies, news, etc.). (These sites include advertisements)